Board of Advisors
FOCUS is incredibly grateful to our FOCUS 153 Board of Advisors who are prominent leaders in many diverse communities. We are humbled by their commitment to help FOCUS 153 achieve success by examining our missionary activities and providing important insights on how we can more effectively equip our missionaries to reach all peoples.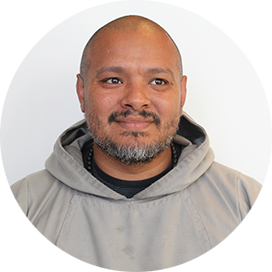 Father Agustino Torres
Fr. Agustino Miguel Torres is a Franciscan Friar of the Renewal (CFR), a community established in the Bronx, NY, and is dedicated to working with the poor and in evangelization. He is the President and Founder of "Corazon Puro" and "Latinos por la Vida," apostolates dedicated to awakening and accompanying leaders in areas of great need. Fr. Agustino is a presenter on the EWTN programs "Clic con Corazon Puro" in Spanish and "ICONS" in English. He is internationally sought to speak about numerous topics, including sexuality in the context of the Doctrine of the Church, vocational discernment and missionary discipleship. Every year, Fr. Agustino speaks to more than 25,000 youth and millions of people through the media.
Fr. Agustino is the Director of Evangelization for the Franciscan Friars of the Renewal and Executive director of Casa Juan Diego, a service of hospitality to the poor in Yonkers, NY. He is known for his ardent zeal in bringing the light of Christ to the youth of the world. Originally from South Texas, right on the Mexico border, he moved to the New York area to attend university. After a series of events, he discovered his call to be a Franciscan friar through their work with the poor and evangelization apostolates. His eclectic background growing up in tough border towns and his studies in drama, theology and history serve him especially to evangelize the young and young at heart — all with a touch of comedy. Fr. Agustino was one of the founding brothers of Catholic Underground, which is an international cultural apostolate of the Franciscan Friars.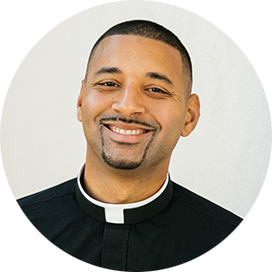 Fr. Josh Johnson
While Fr. Josh Johnson was raised Catholic, he didn't like the Church growing up. One day, in adoration of the Blessed Sacrament, he fell in love with Jesus and perceived the call to become a priest. Now, Fr. Josh is the pastor for Our Lady of the Holy Rosary Catholic Church in St. Amant, Louisiana, and he is a presenter with Ascension Press. He is also the author of "Broken and Blessed: An Invitation to My Generation," "Pocket Guide to Adoration" and a contributing author of "Power & Grace: A Guide to the Catholic Sacraments." You can keep in touch with Fr. Josh through his weekly podcast, "Ask Fr. Josh."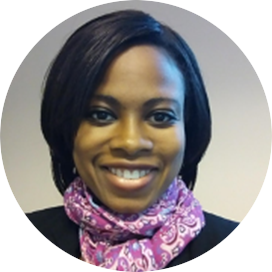 Danielle Brown
Danielle M. Brown, Associate Director of the ad hoc Committee Against Racism at the United States Conference of Catholic Bishops (USCCB), was born and raised in the Archdiocese of Detroit. She is a lawyer licensed in the State of Michigan. Before coming to the USCCB in May 2018, she served on several boards, commissions, and ministries in Lansing, Michigan, including co-founding and leading one of Renewal Ministries's first I.D.916 young adult discipleship chapters. She was also a diocesan delegate at the USCCB Convocation of Catholic Leaders and the National Black Catholic Congress in 2017. Previously, she was a three-time governor-appointed appellate administrative law judge in the State of Michigan and an assistant deputy legal counsel to the Governor of the State of Michigan.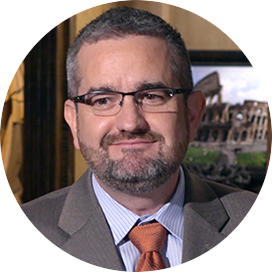 Luis Soto
Luis Soto is the Assistant Executive Director for the Secretariat of Evangelization and Catechesis in the Archdiocese of Oklahoma City. Luis is a seasoned leader in the area of Hispanic Ministry. Before joining the Archdiocese, he was Director of Hispanic Content and Business Development for the Augustine Institute, positioning the AI as the premier creator of Catholic content in Spanish in the United States. Luis was also Director of Ministry Development at the Catholic Leadership Institute, and before that, was part of the founding team and served as the Executive Director of Hispanic Ministry and Centro San Juan Diego, the Hispanic Leadership Institute for Pastoral and Family Life of the Archdiocese of Denver. Luis holds a Bachelor's degree in Philosophy and a Master's degree in Theology. Luis is originally from Sonora, Mexico and has a passion for integrating into American Society while maintaining his rich Hispanic heritage and culture. Luis developed One Family Under God, a model of unity and integration amongst cultures in Catholic parishes today. Recognizing Luis Soto's substantial contributions to the Church and society, in November 2010, Luis received the Benemerenti Medal – one of the most noteworthy distinctions to be bestowed up on a lay Catholic – from His Holiness Pope Benedict XVI; one of the most noteworthy distinctions to be bestowed upon a lay Catholic. Luis and his wife Maira live in Oklahoma City with their three children.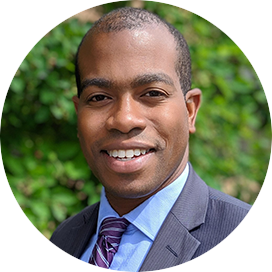 Louis Brown
Louis Brown received an undergraduate degree from Michigan State University and a Juris Doctorate from Howard University School of Law in Washington, D.C. He worked as a private practice attorney for a private law firm, where he practiced labor law and commercial litigation.
He later served as an Associate Director, Social Concerns, for a state Catholic Conference, advocating for the vulnerable at the state legislature on issues such as health care, immigration, housing non-discrimination, and the social safety net.
He has worked as a congressional staffer on Capitol Hill for a Catholic pro-life congressman, serving as legislative counsel to the congressman as well as his liaison to the U.S. House Committee on the Judiciary. He advised the congressman on issues including health care generally, the Affordable Care Act, and Medicare.
He is admitted to practice law in the State of Michigan, the U.S. District Courts of Michigan, and the U.S. Court of Appeals for the Sixth Circuit. Louis helped establish the Catholic health care sharing option, CMF CURO, in 2014 and served as the Director of CMF CURO until 2017.
In 2017, he received a political appointment and joined the U.S. Department of Health and Human Services in Washington, D.C., where he served until 2019. Louis has now returned to the Christ Medicus Foundation and serves as its Executive Director.
He believes the ultimate mission of the Foundation is to share the healing love of God in health care and to help build what St. John Paul II called "a civilization of love and justice."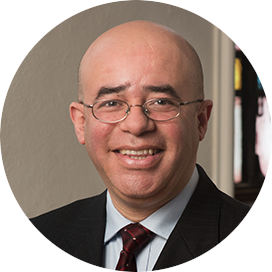 Dr. Hosffman Ospino
Hosffman Ospino, Ph.D., is an Associate Professor of Theology and Religious Education at Boston College, School of Theology and Ministry, where he serves as the Director of Graduate Programs in Hispanic Ministry. Dr. Ospino has been the principal investigator for several national studies on the Hispanic presence in Catholic parishes and educational institutions. He is currently advancing a national study on Latino Catholic vocations. He has authored and edited 13 books and more than 120 essays, academic and general. Dr. Ospino serves on the boards of several national organizations, including the National Catholic Educational Association (NCEA), the Academy of Catholic Hispanic Theologians of the United States (ACHTUS) and the Catholic Theological Society of America (CTSA). He regularly speaks at national and international events.
FOCUS 153 Executive Sponsor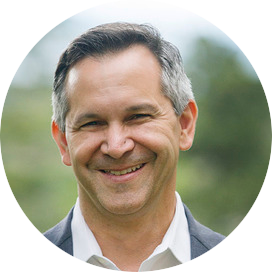 Craig Miller
Craig Miller is the president of FOCUS. In 2003, after a career in Silicon Valley that included leading sales and cooperative marketing for Cisco's global accounts, Craig accepted Curtis' invitation to help manage the operational needs created by FOCUS' growth. Since then, Craig has overseen all aspects of operations, administration, development and finance as FOCUS continues to grow and develop on more than 100 campuses today. He lives in Genesee, Colorado, with his wife, Melissa, and four of their six children.